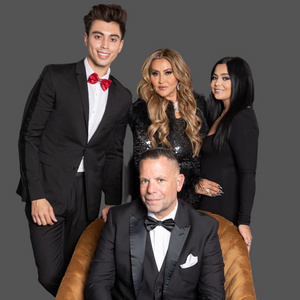 A Family Affair
In the thriving and bustling candle and home fragrance industry, kendi lux has risen to prominence as the ultimate choice for illuminating and enhancing your living space. The fragrance emitted by a gracefully burning candle is universally cherished and easily recognizable. Whether it's the delightful scent of vanilla, blossoms, or the comforting aroma of spices like cinnamon, a lit candle possesses the enchanting power to swiftly infuse a room with a sense of coziness and happiness.
kendi lux, founded in 2021 by the celebrated Collis Family and led by serial entrepreneur Ken Collis Jr., has taken the home decor and personal body fragrance to the next level through the disruptive marketing techniques he has built a reputation on. With whimsical, if not tongue-in-cheek names, that either bring a smile to your face or a naughty giggle, the brand was founded on the principle that everyone should have the pleasure of burning a candle in their home or office that is non-toxic, natural, and can fill a room with fragrance without sacrificing your wallet.
Fast forward to today, kendi lux is now sold in thousands of independent boutiques and flower shops across the country and most recently is now offered at prestigious retailers such as Saks Fifth Avenue and other fine luxury stores. 
Their best selling candle, About Last Night offers a luxurious and addicting fragrance that is sweet, yet set against a woody and savory backdrop that conjures up steamy encounters and pleasurable moments we keep tucked in our memories. With a wide variety of unforgettable fragrances, body oils, and room sprays - there is literally a scent for everyone no matter how you choose to scent your mood. 
kendi lux scents evoke memories in so many ways. They can remind you of childhood memories of baking pie in your grandmother's kitchen or relaxing on the beach during a summer vacation. Each scent has its own very unique power to stir memories and bring about feelings of nostalgia. This is why kendi lux candles and fragrances are so loved! They provide us with the ability to transport ourselves back to different times and places. With the right scent, you can create an atmosphere that sparks joy and nostalgia in your home. 
The mastermind behind the concept and the unique scents that are offered, Mary Collis, named the brand after her two children, Kenny and Candi, who were very involved in the naming and selection of the luxurious fragrances that currently assort their online store. Stuck inside like the rest of us during the pandemic, the family researched and realized that many of the inexpensive or top luxury candles available were actually harmful to our health while burning. A cleaner option was needed and kendi lux was born. 
In bringing the brand into the market there was a focus on creating candle scents that were memorable, recognizable, but also unique. Luxury quality materials were chosen and a commitment to safety remained a priority. Fragrances, essential oils and the soy-blend wax are free from carcinogens, reproductive toxins, and other potentially hazardous chemicals often found in candles and fragrance were sourced in the US. Hand-poured and based in Los Angeles, CA, that is governed by one of the most stringent policies in the world known as Proposition 65, which regulates substances officially listed by California as causing cancer or birth defects or other reproductive harm, kendi lux took the extra step to make sure all of their fragrance oils were the safest, non-toxic option available on the market.
Their unique scents will provide an added layer of comfort and positivity in your home or office. Whether you're looking for a subtle background scent or a more intense fragrance, kendi lux candles are a great way to boost your mood and create a sense of peace.
"
Here at kendi lux, we offer a wide variety of aroma profiles to appeal to just about anyone's interests. From floral and woodsy, to spicy and fruity, there is surely something that they will love to burn time and time again.

"
Perfect for Setting The Romantic Mood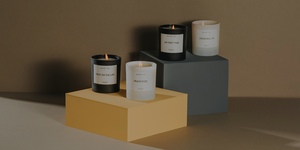 An Array of Delightful Fragrances
Here at kendi lux, we offer a wide variety of aroma profiles to appeal to just about anyone's interests. From floral and woodsy, to spicy and fruity, there is surely something that they will love to burn time and time again.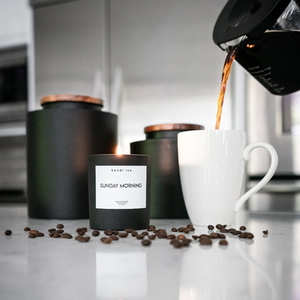 They Light Up Our Lives
There's a reason that candles have been used as a source of light for centuries. Beyond their physical capabilities, they can simply transform a room by their fragrance and scent alone. 
SHOP CANDLES
They Stimulate Nostalgic Memories
There's nothing better than walking down memory lane, especially if it's stimulated by a scent. You can take yourself back to that dream Vacation, festive celebration, or family member's home just by getting a whiff of a familiar scent that reminds you of that special time. 
SHOP FRAGRANCES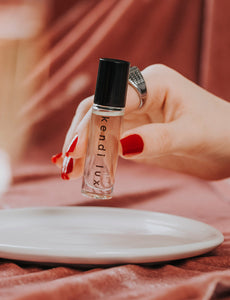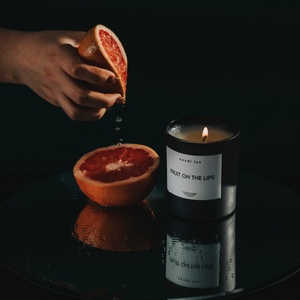 3 Tips to Level-Up Your Luxurious Home Decor
Home is a special place where you can express your individuality, and portray all of your interests. Many of us consider home our safe place, where we can kick back and relax, channel our inner sel...
Read more
Follow Us On Instagram
@kendiluxco